Hello. My name is Rae and I'm obsessed with hair and high fashion, slightly gothier (is that a word? Cuz It's going to be now) makeup. I make clothes and hope to get a portfolio of my creations made soon. Although I am blonde now (with some purple and teal mixed in for good measure) you never really know what it's going to be. I hope to contribute to this community with wealth of hair knowledge, with an amateur expertise in fake hair/extentions.

Now onto the joining pictures.


We'll start with oldest first. All of my pictures really are to show off the hair, and I warn you there ar many.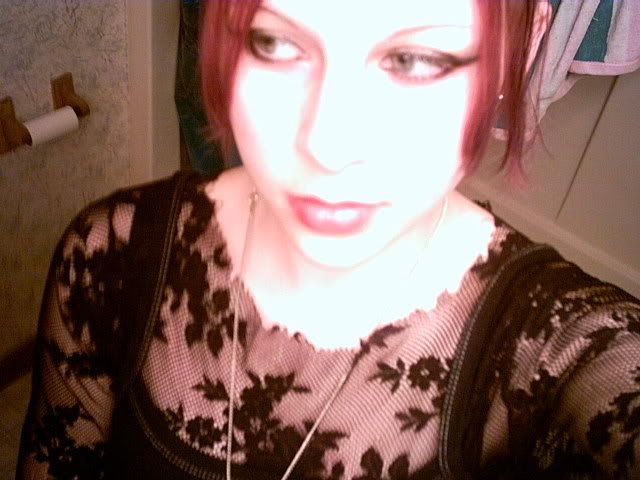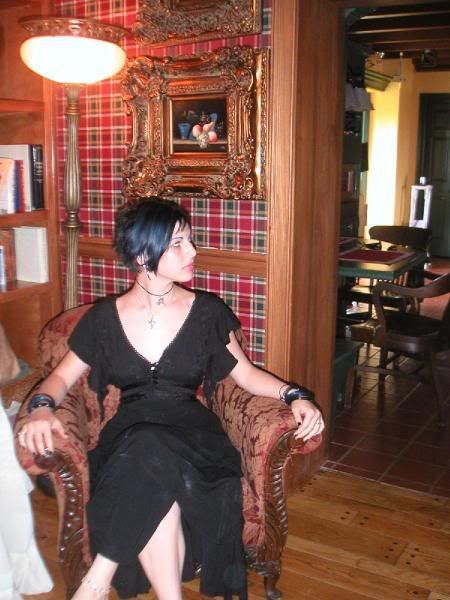 Reeeeeeeeealy bad picture. That's what happens when your best friend ambushes you with the camera, heh.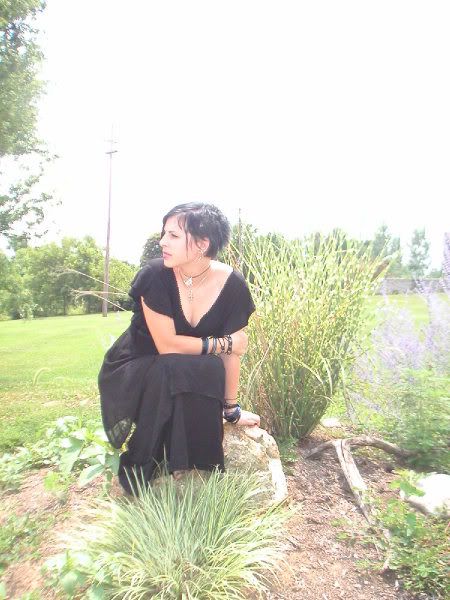 The other side of that cut. The center was actually a side hawk. And all the cuts as done by myself also.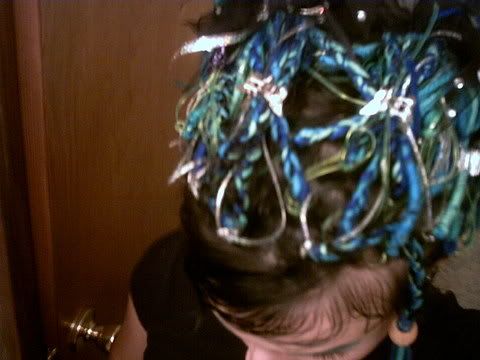 Yarn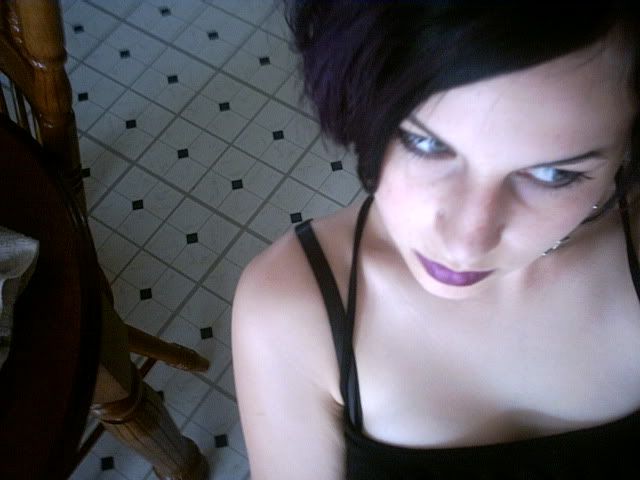 Black and purple, my fave combo but the purple's really dark there.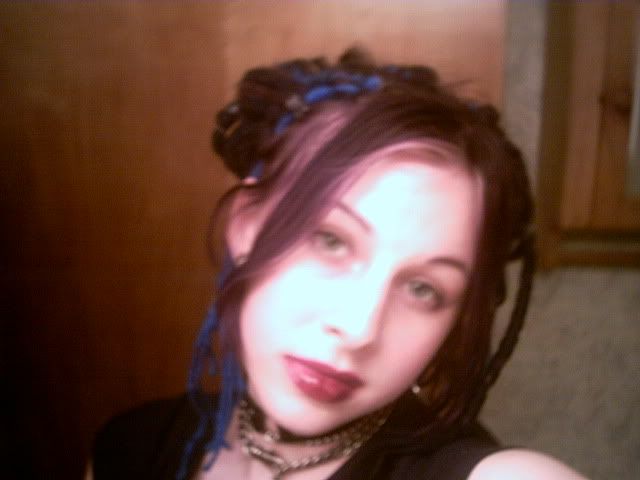 More yarn.

The rest of the extentions are synthetic.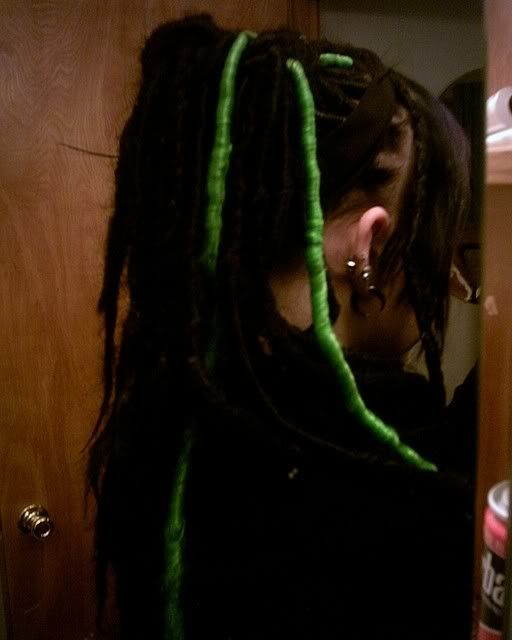 Wrapped dreads. What a pain in the ass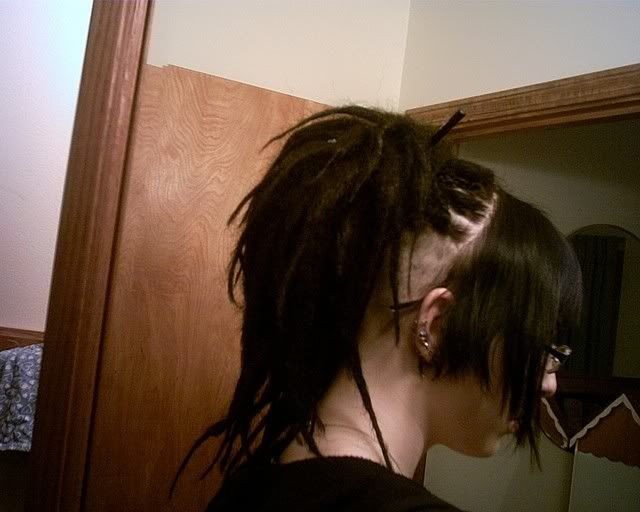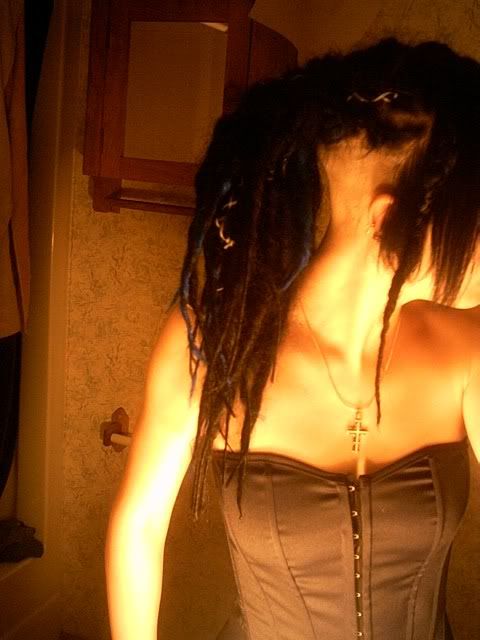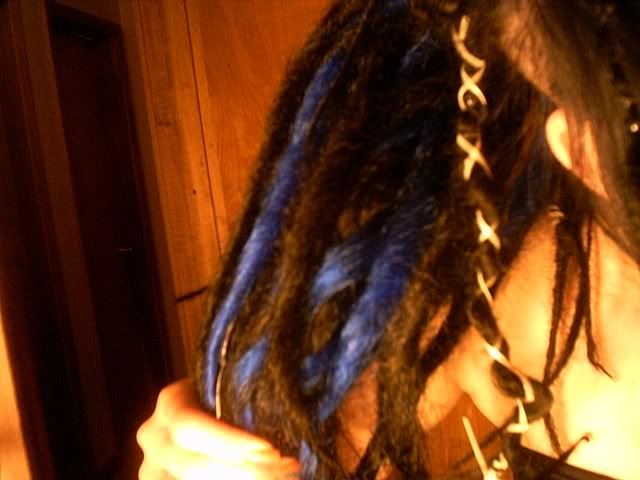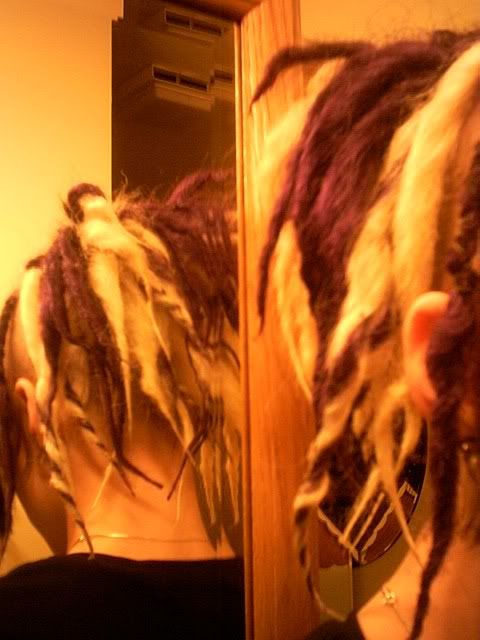 My most recent, before I bleached the hell out of my hair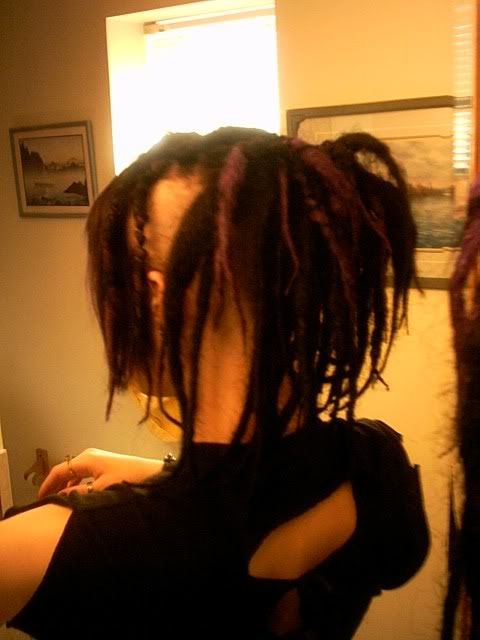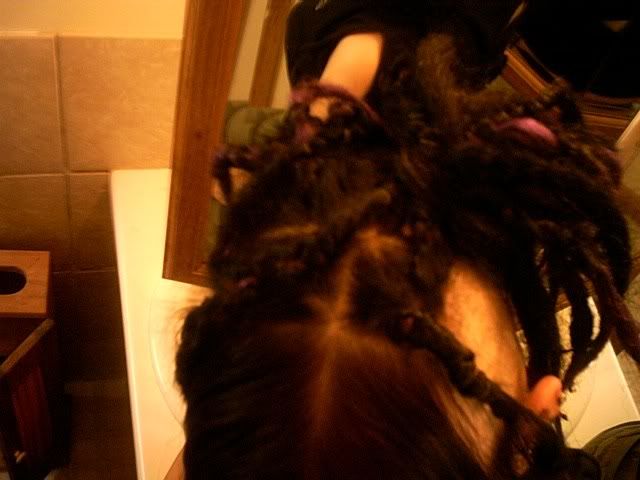 It's a full one Mohawk now.

And just for fun, my puppy Ophelia, with a purple tipped tail.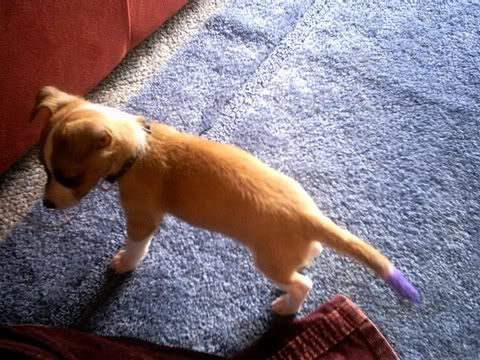 Sorry for the bombardment of pictures.

Rae